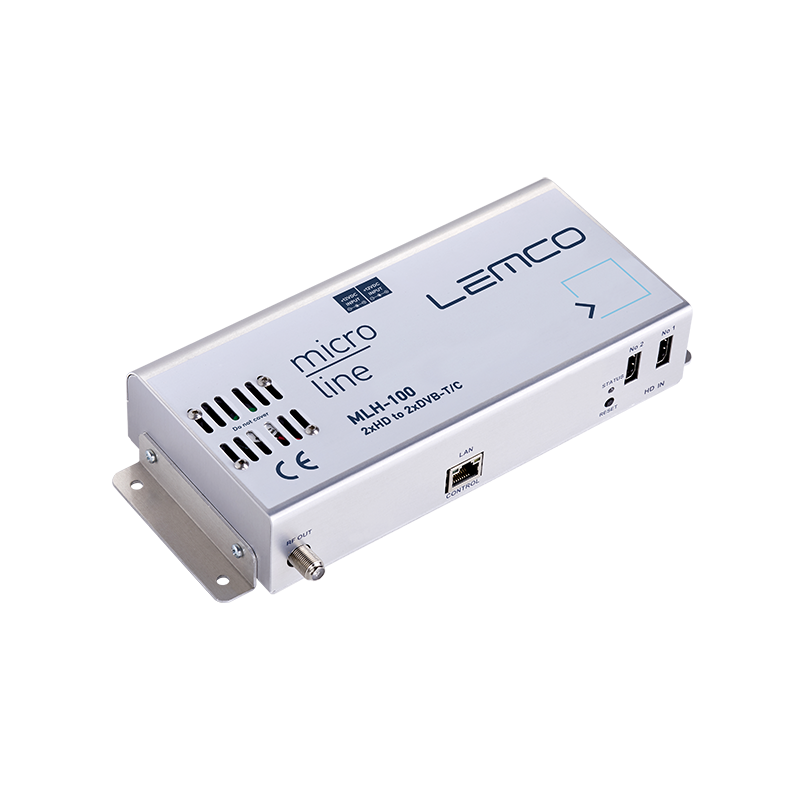 Description
The MLH-100 is a very powerful, all-in-one mini headend device, able to receive up to 2 HD signals and convert them either in 2 x DVB-T/C RF output channels.
It supports "pool" technology, meaning that the user is able to select any program from any of the 2 inputs and assign them to any of the 2 RF outputs providing great flexibility.
The embedded web server of the MLH-100 provides a very friendly user interface as well as the ability of remote or local control of the device via LAN.
Features
2 x HDMI inputs (up to 1080-30p)
HDCP support
4 x RF output DVB-T/C (software selectable)
"Pool" technology
MER value > 42dB
Dual power supplies offering redundancy mode
Custom NIT/SDT
Local or remote control via webserver
Very friendly user interface
Wall or rack mount options
SNMP v2
Ultra-compact size
5-year warranty