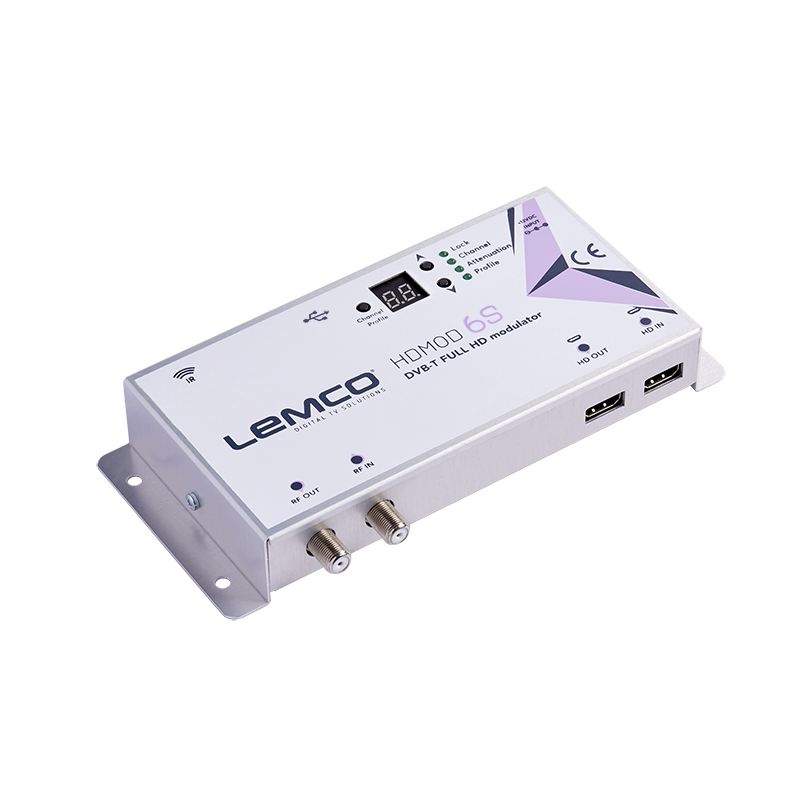 Description
The HDMOD-6S is a high-quality DVB-T "Home" modulator with HDMI loopthrough circuit. It receives one HDMI as input and converts it into one RF DVB-T channel output as well as in HDMI out. The excellent picture (Full HD 1920*1080-30p) and modulation quality (MER~35dB) renders the HDMOD-6S an ideal solution for distributing SD/HD digital signals received from any device (e.g. a DVD player, STB or camera) in a CATV network using the DVB-T technology. Moreover, the HDMOD-6S has an embedded IR transmitter circuit to transfer the IR signal of a remote control over the coaxial network within a CATV installation.
The user has the ability to control the device by either using the onboard SSD (Seven Segment Display) interface and keypad for quick installation or by using the USB interface with the appropriate software accompanying the HDMOD-6S for advance programming.
Finally, the HDMOD-6S's metal case provides excellent electromagnetic shielding as well as great temperature dissipation and rigidness.
Features
High quality and performance
Very clean RF spectrum
HDMI input
HDMI loop-through circuit
MER value ~ 35dB
RF output frequencies 174…230 MHz & 470…862 MHz
H.264 HD encoder bitrate 1-19 Mbps
HDCP support
Embedded IR transmitter
Very small size
External power supply
USB interface for advanced setup